RWE Technology International
Virtual Brand Experience System

Immersion as a success factor in
of brand communication

Since the beginning of 2019, our team has been developing virtual reality solutions based on the increased requirements for mobility, flexibility, relevance and brand experience. VBXone offers customers and prospects an optimal, immersive brand experience via VR glasses. Independent of electricity or Internet supply, companies, products and services can be experienced in a virtual world; the viewer is virtually immersed in the brand cosmos.
This different perceptual environment not only ensures attention, but content in the form of infotainment is perceived very intensively.
For RWE Technology International, we developed just such a Virtual Brand Experience, for mobile use by experts such as engineers, business developers, project managers and executives who support companies and organizations worldwide in activities related to the energy transition .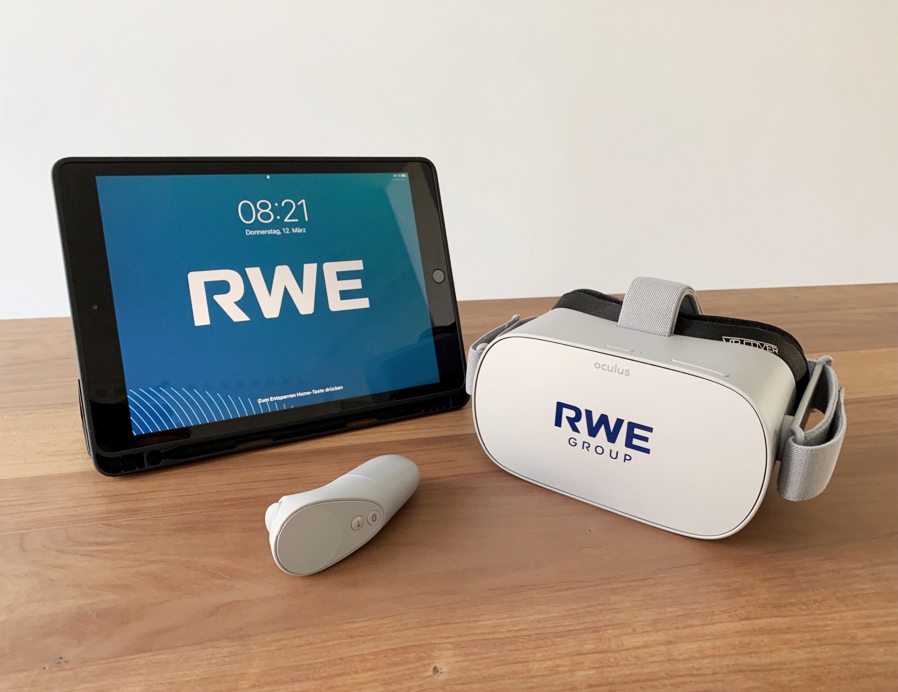 Goodbye roll-up: For mobile use at trade fairs or as an opener of a meeting, the VBXone set-up can be easily deployed. Consisting of glasses and iPad fits so a whole brand world in any backpack or business bag.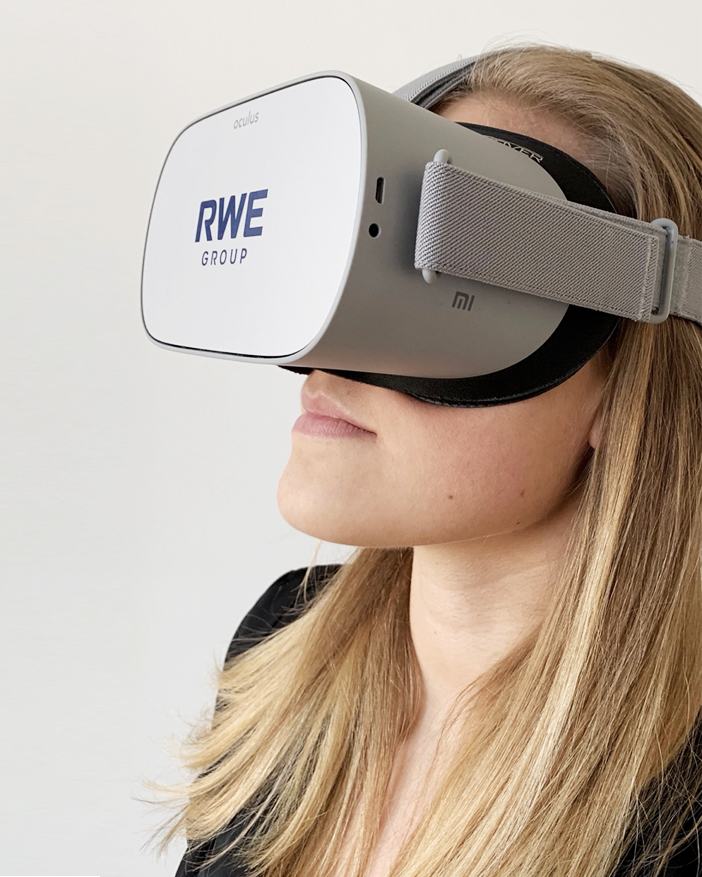 Open the doors to your brand world for your customers and prospects. Direct their attention to relevant topics in a 1:1 dialog while simultaneously tracking what content the viewer is looking at. Regardless of whether it's events, product launches, presentations, film or image material – the areas of application for using the mobile VBXone system to make your brand an immersive experience are many and varied.

Contact us – we will be happy to support you in making your company and your products a virtual experience and a real success.