Bergische Energie- und Wasser GmbH
Brand and corporate design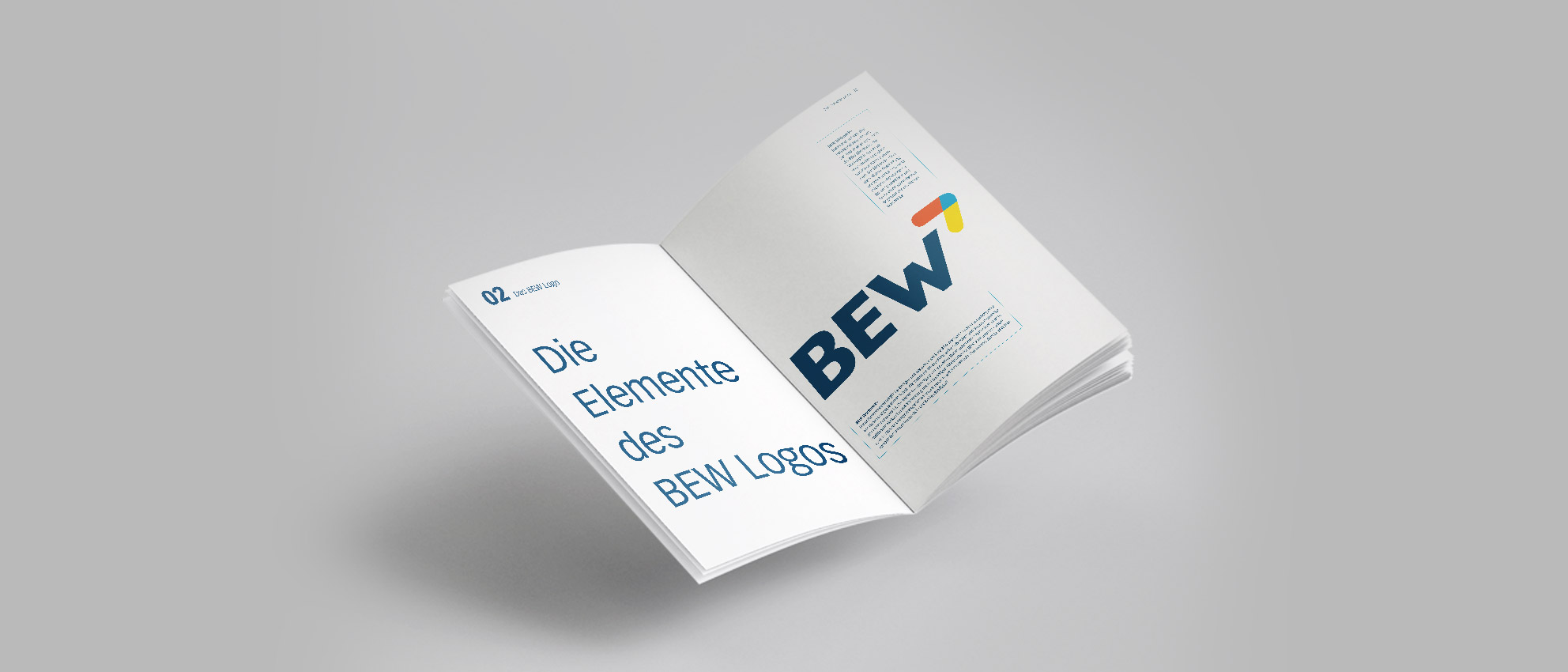 BEW (Bergische Energie- und Wasser-GmbH) is the regional electricity, gas and water supplier from the Bergisches Land region. In the course of its corporate realignment in the highly competitive energy market, BEW has set itself new strategic goals. The development and future positioning of the company is to be expressed visually through a new brand image.
To ensure a systematic approach, BEW's brand positioning was first worked out in several workshops before the logo was developed. Subsequently, the positioning was further specified with the help of the BIOCODEC® method developed by CHIARI and adapted to the requirements and profile of the company.
Based on the finalized brand positioning, the new logo and the claim "For here. For us.", which clearly expresses the company's connection to the region. In the course of the logo development, CHIARI was also commissioned with the development and realization of the corporate design.
We live in a colorful region.
And that's what we want to show.
The people who live here,
give the region their unique, unvarnished character.
The imagery as personal as the people themselves.
The conception of the image world is to capture people as naturally and unposed as possible in the moment. How could this be better realized than photographing people unnoticed? This is exactly how we realized the initial shooting and the subsequent image productions, in which we roam through the region, capture people in a moment visually and only speak to them after the picture has been taken. In doing so, we report on our mission "For here. For us" and ask for consent to use the images.
The hit rate for each shooting is enormous, as the BEW acts as the reputation of our image project and is held in high esteem everywhere. The region is a matter of trust.