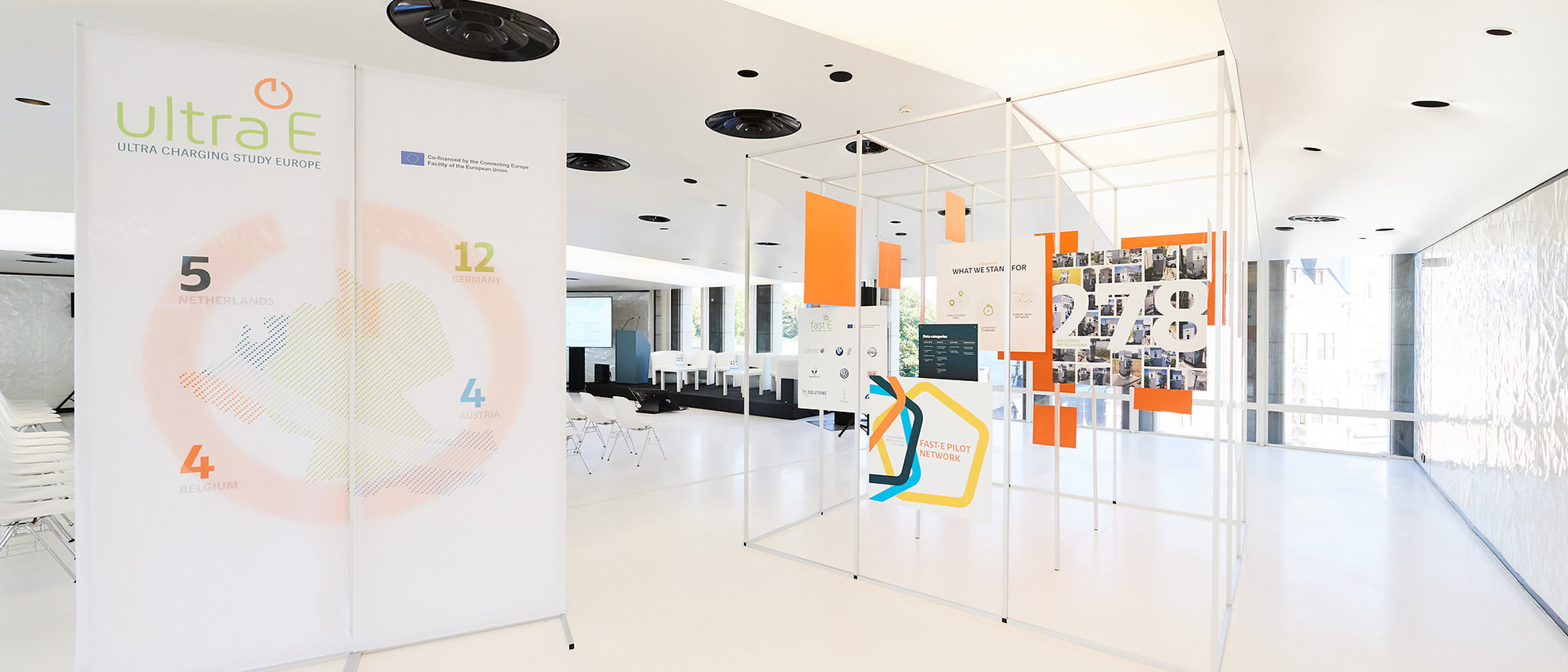 We connect Europe –
Brussels exhibition
The three-year EU study project fast-E on the topic of "electro mobile fast-charging infrastructure" came to a festive conclusion high above the rooftops of Brussels.
Our task was to frame the event with a documentation of the study results. For this purpose, we developed an exhibition concept that incorporated the impressive, fully glazed spatial architecture of the 400 sqm upper floor in the SQUARE Brussels Meeting Centre into the overall effect.
For this purpose, we developed a highly modular carrier concept for the different information levels, consisting of still and moving images, information graphics as well as text in the appearance of 3D mobiles, translucent ceiling banners as well as a rope, which visualized the temporal course of the study project and at the end transitioned into the follow-up project ultra-E.
The visitors as study-actors were visually surrounded by the high density of information and thus became a part of the exhibition. At the same time, an unobstructed view of the impressive cityscape of Brussels was available from every corner of the room.
In addition to a seemingly endless number of information graphics, which demanded a lot of pleasure but also a lot of patience from our designers, there was another challenge in the project: The assembly and disassembly of the installations had to take place on the day of the event, which required a high degree of planning accuracy and adherence to schedules.